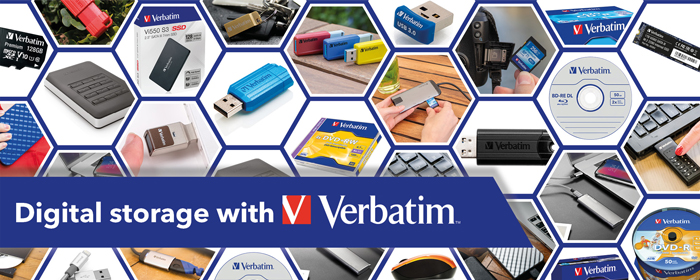 Verbatim has shaped the development of data storage technology from its foundation in 1969.
From CDs, DVDs and high definition Blu-ray media, to external hard drives, flash memory cards, USB drives and SSDs - the extent of Verbatim's extensive portfolio and influence in the storage industry is unrivalled.
Total Import Solutions are delighted to announce we have been appointed as an authorised Verbatim Distributor, we are confident that the Verbatim product range continues our association with products that are innovtive, high quality and give excellent value for money.
---